SERVICES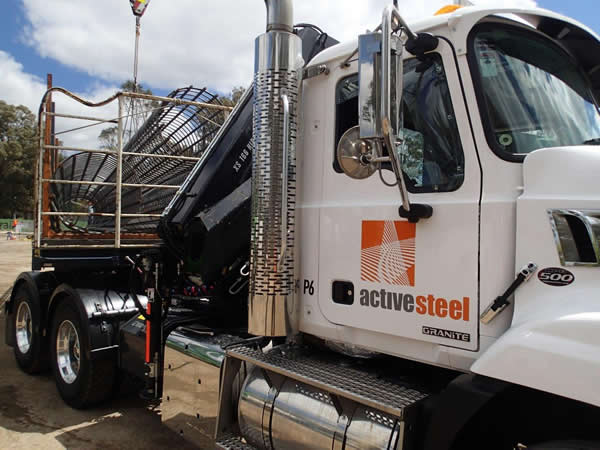 Detailing / Scheduling
Active Steel have an experienced scheduling team that are available to our clients. Our schedulers all have extensive experience in the industry and strive to assist our clients working closely with them to meet project requirements and programs.
Schedules and marking plans are sent to site with reinforcement to assist with the placing / fixing of goods on site
Active Steel can assist most projects with cost saving ideas which will deliver best practice outcomes, benefitting both the project and the client.
Processing & Fabrication
Processed Bar
Cutting and Bending of reinforcement bar to suit our clients requirements
From drawings scheduled to site requirements
Fabricated Cages
Welded and pre-fabricated cages can be provided for pier, pile and footing reinforcement
Galvanising
Galvanising of bar & mesh can be performed at our clients request, Active Steel only use certified galvanisers
Saw Cutting available upon request
Delivery
Active Steel has its own fleet of vehicles to deliver your reinforcement products to site. As we have a range of vehicles in our fleet we can facilitate our client's requirements. Hi-ab cranes are also available to unload materials alongside our truck at your site.
Standard deliveries to site
Mon – Fri 6am-4pm
Sat – By Agreement
Non Standard Delivery – Outside working hours, Saturdays or night drops can also be arranged if required to suit our client's needs (these deliveries may incur additional costs)